Main content starts here, tab to start navigating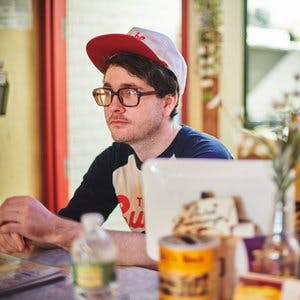 Trey Cregan
Beverage Manager - Brooklyn
A native of Florida and an avid traveler, Trey came to work at TGB on opening day in 2016 and has been here ever since.
Trey heads front of house operations and maintains the beverage program at TGB. Trey takes great pride in our beer/wine collection and ensuring that all guests have a pleasant experience and listen to heady music along the way.
Fun Fact: He was born on National Margarita Day and grew up on Edwards Air Force Base in California, a few hours from Area 51.