Main content starts here, tab to start navigating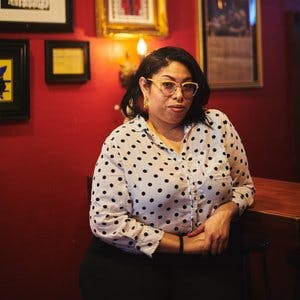 Kai Tate
Catering & Events Manager - Brooklyn
The daughter of a Texan and Mississippian, raised on the east coast of Florida, Kai has been with The Gumbo Bros since they've opened the doors.
An unabashed lover of food, particularly chicken in all of its fried forms, she abandoned office life when she moved to the city and began working in outdoor food markets. Starting out working the counter at the restaurant and she now heads up the catering department.
You can find her running around the city delivering custom orders and stopping to taste everything the city has to offer along the way. She's also a fervent cat lover and will gladly show you a million pictures and videos of her stepson, Desean Catson.